The ViewClix Smart Frame provides Seniors with a constant visual connection to relatives and friends. What's truly unique about the ViewClix Frame is that it is remotely managed by a family member or friend. This means there is no technology to learn for the senior.
No. ViewClix accounts are only needed by family and friends that are on a frame's Share List. This is a ViewClix benefit versus other displays that require the senior to have an Amazon, Google or Facebook account.
There are free ViewClix apps for Apple and Android devices. The apps run equally well on both smart phones and tablets. Also, you can log into the members area of the ViewClix web site and use a notebook PC with a browser to share pictures and make a video call.
A private Wi-Fi network is recommended.

A shared, facility Wi-Fi network may also be used but sometimes shared networks have limited performance which can decrease the quality and reliability of video calling. Here is a link to our shared network page with more information: https://www.viewclix.com/shared-network-info/
For locations where a private Wi-Fi network is not available, ViewClix recommends using a mobile data hotspot. Hotspot devices and low-cost data plans are available from most mobile service providers (AT&T, T-Mobile, Verizon, etc.). A small 1 GB data plan will enable about 100 new shared pictures and 90 minutes of ViewClix video calls per month.
Click here for information on using ViewClix with a mobile data hotspot.
ViewClix also includes an Ethernet jack that can be used with an Ethernet cable or with a HomePlug adapter.
There are 2 ViewClix Smart Frame models. The ViewClix 10/e has a price of $199. The ViewClix 15/e is priced at $299.
To take advantage of all of ViewClix's innovative features, a Premier Membership will need to be maintained. The Premier Membership is offered at $9.95 per month. One membership per frame is shared by all users.
The ViewClix frame, remote control, stand, power adapter, and operating guide are included. By request, we will also include a complimentary copy of the book, "Dementia Care-Giving and Joy."
Yes! Here's a download link for the ViewClix 15/e Smart Frame operating guide.
Also, here's a download link for the ViewClix 10/e operating guide.
No, you only need one Smart Frame for the Senior. All other friends and family can communicate with the frame using the free ViewClix App or using the Member Portal on viewclix.com
Yes, there may be a limit based on when the frame was purchased and based on the frame's membership level.
For further details please visit our Terms and Conditions here: https://viewclix.com/terms/

ALSO: use of the ViewClix video calling service to continuously monitor a ViewClix frame's camera or for any other type of video surveillance is expressly prohibited.
No, ViewClix Premier features are managed remotely by family and friends. All features, excluding Call-Me, require no interaction from your senior to enjoy. Using the ViewClix remote for Premier is optional and Frame Organizers can disable the Premier features for the ViewClix remote.

Yes, you can cancel your Premier Membership at any time. Cancel by going to the "Account" section of the ViewClix Member Portal (https://viewclix.com/members).

By cancelling your membership your frame will lose access to all features except photo sharing and Sticky Notes.

Premier Memberships can be restarted once per calendar year, subject to sole discretion of ViewClix.
Your frame is covered while the Premier subscription is active and ViewClix provides free accident repairs. Visit our Warranty page for more information: https://viewclix.com/warranty

Users can cancel their Premier Membership at any time.
Cancelling the Premier Membership will remove all features from the frame except photo sharing and Sticky Notes.
ViewClix Smart Frames are available exclusively on our web site. Visit www.viewclix.com/shop
We sell directly to customers so we can offer families unparalleled support.
Follow this link to review the ViewClix shipping policy and to learn about estimated delivery times:
Yes, if you are not satisfied with the ViewClix frame, you can make a return within 30 days of your receipt for a full refund minus return shipping charges. Please note that we only accept items for return that are returned in their original packaging, in original condition and do not show any signs of use.
Follow this link to review the ViewClix shipping policy and to learn about estimated delivery times.
To ensure that the ViewClix frame is very easy for seniors to enjoy, video calls are always initiated by the family member or loved one.

Seniors can request a video call using ViewClix's Call-Me feature. When a video call is request, the family member will receive an SMS text message alerting them. The family member is then able to send a message to the frame or start a video call.
Yes, you can disable the auto-answer feature at any time using ViewClix's remote management capability.
In that case, when the ViewClix frame receives a video call, there is a ring sound and the caller's name appears on the display.

The call is answered by pressing any button on the remote control.

The speed threshold needed for ViewClix video calls is 3Mbps down and 3Mbps up.

ViewClix frames can be connected to both 2.4ghz and 5ghz networks.

It is important that the network is stable, to avoid any dropped connections.

For information on using a Shared Facility Network visit here: https://www.viewclix.com/shared-network-info/

For information on using a Mobile Hotspot visit here: https://www.viewclix.com/mobile_hotspot/
Yes, we allow users to video call ViewClix frames while using mobile data. Call connection and quality are dependent on the speed and coverage of the mobile network.
In general, video calling while connected to WiFi will provide better call quality and experience.
In Facebook, touch the picture to see its full view.
In the upper right corner of the screen, touch the menu (it's the 3 vertical dots).
Select "Save Photo" from the menu.
Open the ViewClix mobile app and select "Share a Picture" to select the picture and share it with the ViewClix Frame.
Unlimited. Your whole family and all your friends can be on the Frame's "Share List".
Yes! The ViewClix app for Apple and Android devices supports sharing with and calling multiple ViewClix Smart Frames. There are no limitations to the number of frames.
The Frame receives the picture within a minute. A notification sound will play and the pictures will appear at the beginning of the SlideShow.
Most seniors want the Frame placed in a convenient location where there are seats to engage in a video call. Because the ViewClix Frame displays a slide show presentation on a regular basis, this location should also be somewhere that adds a focal point in family picture settings.

Also, for video calls, you'll want to have good front lighting while avoiding bright background lighting. That way you'll be able to see your senior clearly. The ViewClix Frame includes a special camera mode to help you set this up.
No problem. Just unplug the Frame and plug it into its new location.
If you're moving the ViewClix frame to a location with a different Wi-Fi network, the ViewClix Frame will sense that and prompt you to choose the new network and enter the Wi-Fi password.
The ViewClix system tries to detect picture rotation and fix issues, but sometimes, these can't be automatically corrected. The ViewClix frame organizer can manually rotate the picture by following these steps:
The organizer logs in to the ViewClix member portal at www.viewclix.com/members.
Tap/click on the "Photos" icon. The thumbnail images of the Slideshow pictures will be displayed.
Find the picture to rotate and tap/click on the "+" sign at the bottom right hand corner of the thumbnail.
A menu will be displayed. Select "Rotate Left" or "Rotate Right" and the picture will be rotated 90 degrees in the that direction.
After a few minutes, the picture in the Slideshow on the ViewClix Smart Frame will be updated to the correct rotation.
Zoom has its own video call system that is not compatible with any other platforms.
No, the ViewClix frames are wall powered and must remain plugged in. The ViewClix frames are designed similar to a picture frame and designed to stay in one location. This is so the senior does not have to remember to charge the frame.
ViewClix group calls are instant. You start the group call and the frame automatically joins. If auto-answer is enabled for your frame, the group call will automatically connect and start. Friends and family can join/leave at any time. There is no scheduling required, no links to share, and no passcodes needed. ViewClix Instant Group Calling is the easiest group calling ever designed and the only group calling designed for seniors and their families.

4 total people can be on a ViewClix Group Call. 3 callers and the frame user.
Yes, videos can be auto-played for your senior remotely. Also, our innovative Video Playlist feature allows you to schedule daily or weekly times for your shared videos to automatically play for your senior

Yes, you can share YouTube live stream videos to the frame. Playing YouTube videos and streams is limited to 70 minutes for each stream or video.

Nothing! You select the photos you'd like to view together during the video call and then you'll guide them through these photos.

Yes, in the "Settings" section of the ViewClix Member Portal (https://viewclix.com/members) you can change which times for the forecast to display.

No, the frame will remain in Sleep Mode and the forecast will not appear on the frame's screen.

You can upload videos up to 4 minutes in length. If you have longer videos, you'll be able to upload to YouTube and then you can share your video's YouTube link

Contact Us
12210 SW Main St. #23545


Tigard, Oregon 97223

800-304-4281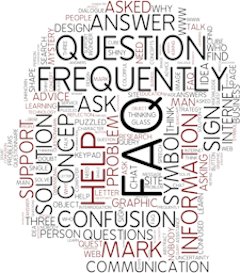 >