How ViewClix Works
Not only is ViewClix incredibly easy for seniors to enjoy, it's perfect for family members with on-the-go lifestyles that want to keep in touch more frequently.
There are 3 main technology components to ViewClix: the ViewClix Smart Frame, the ViewClix Mobile App and the ViewClix Cloud.
But more importantly, here's how families use ViewClix:
Setup
The ViewClix Smart Frame is truly plug-and-play -- there is no power switch. Beautiful high-definition pictures are displayed within a minute of plugging into a power outlet.
For Internet connectivity, there are 2 ViewClix Smart Frame models:
Standard model: connects to Wi-Fi.
Broadband model: for situations where there's no Wi-Fi. It includes a mobile data connection to the T-Mobile data network.
After setup, the ViewClix Smart Frame is always connected ready for new pictures to be shared or video chat with family.
Pictures are all stored ViewClix Cloud and storage is FREE and UNLIMITED.
Whenever a new picture is shared, the ViewClix Smart Frame receives an instant notification to download and display it.
---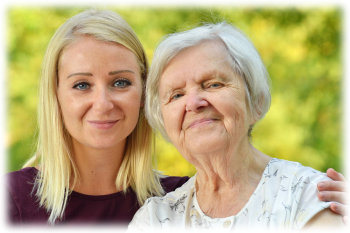 ViewClix Organizer
To make the ViewClix Smart Frame an easy and fun experience for all, a family member or friend needs to do a small amount of organizing and administration.
Remote Management
The Organizer can log in to the ViewClix Cloud with any web browser using a notebook or tablet.
Examples of frame remote settings: how long each Slideshow picture is displayed, whether the ViewClix Smart Frame goes to "sleep" during late night hours or if the frame should auto-answer video calls.
Photo Organization
Upload initial pictures to the ViewClix Cloud
Manage the picture Slideshow of the ViewClix Smart Frame including archiving and rearranging pictures.
---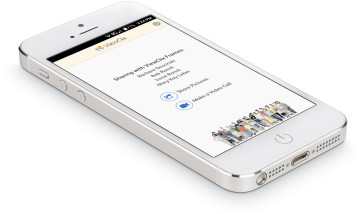 Invitations & Sharing
The ViewClix Mobile App provides a secure connection with one or more ViewClix Smart Frames to share pictures and make video calls.
ViewClix Mobile App
Share List
Each ViewClix Smart Frame has a secure 'Share List' with names and email addresses.
Everyone that's authorized to share pictures and make video calls with the Frame are on the Share List.
Signing Up -- it couldn't be easier.
The frame's Organizer adds a family member to the Share List and they're emailed an invitation link.
As soon as the link is followed, that person is automatically activated to start sharing using the ViewClix mobile app.
---