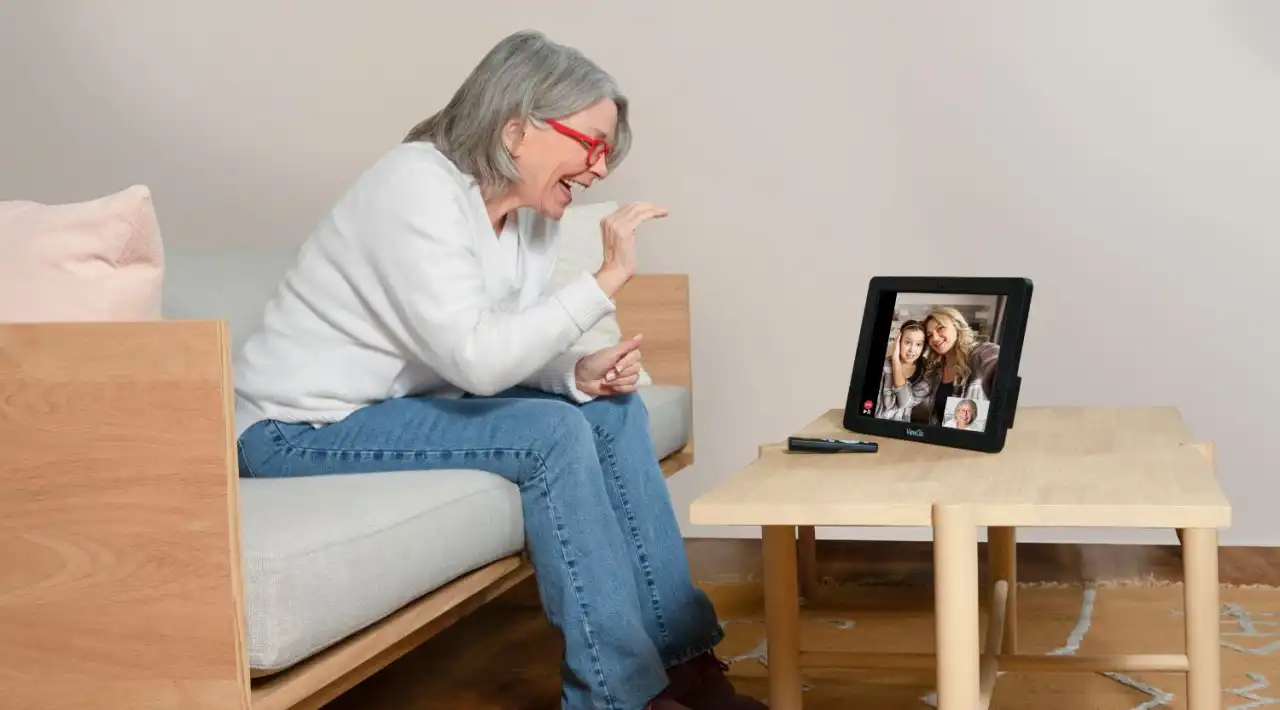 ViewClix Smart Frame
Elevated Simplicity.
The All-in-One Solution.
The Easiest Way to Stay in Touch with Seniors
"Once it was connected to Wi‑Fi, I managed all aspects, so my mom didn't have to do anything. I encourage everyone who has an elderly loved one living apart from them to get one."
Karen G. from Georgia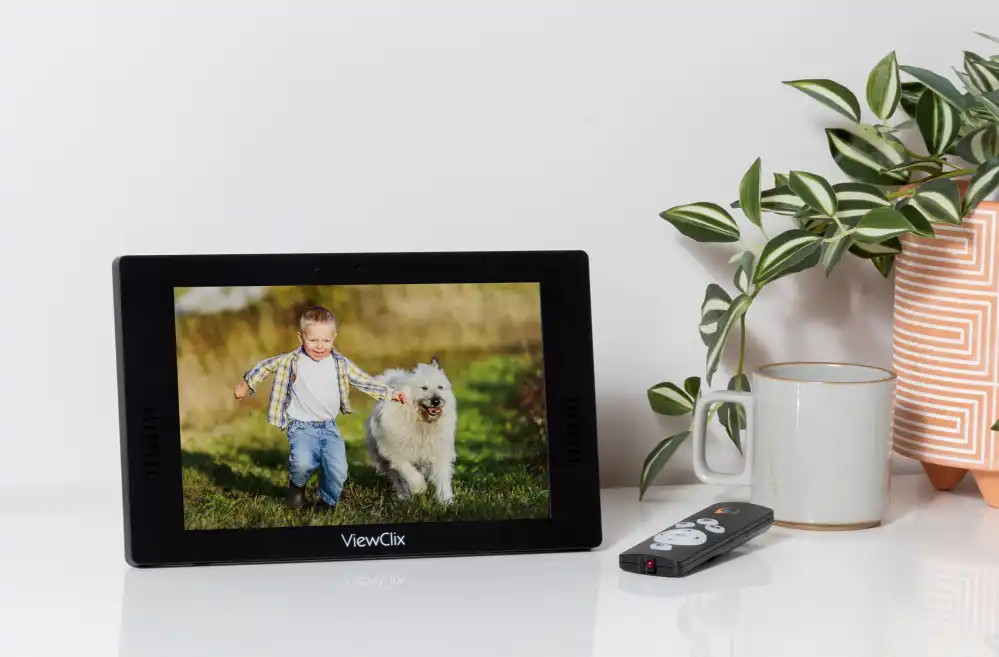 Featured by: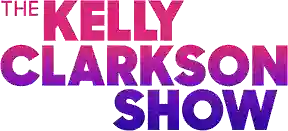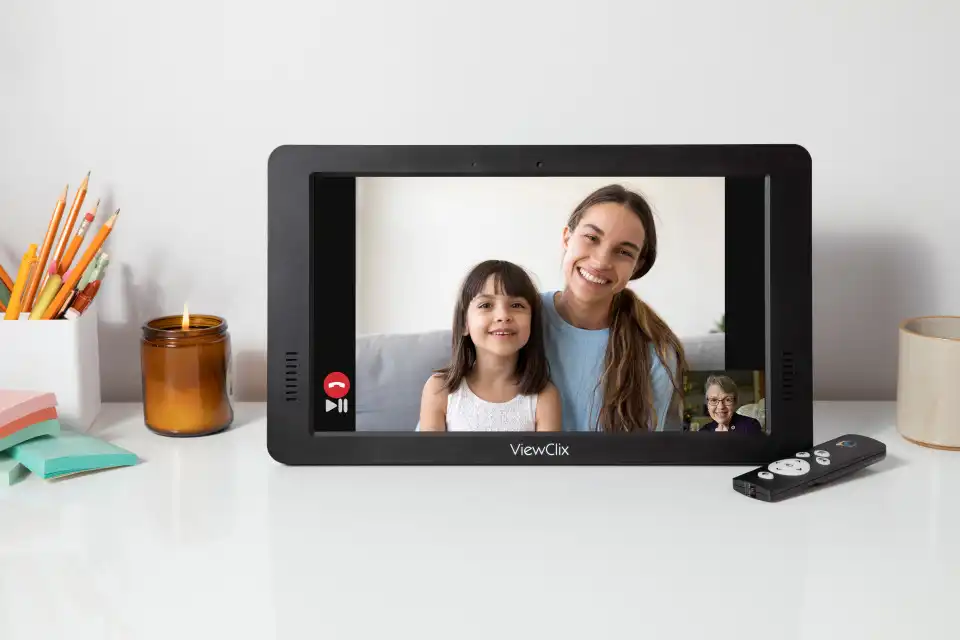 A first of its kind for seniors
ViewClix bridges the technology gap, enabling visual communication between seniors and their loved ones.
A Personal Connection
Socialization plays a crucial role in preventing dementia among seniors. ViewClix offers families a solution to combat social and physical isolation by increasing interaction.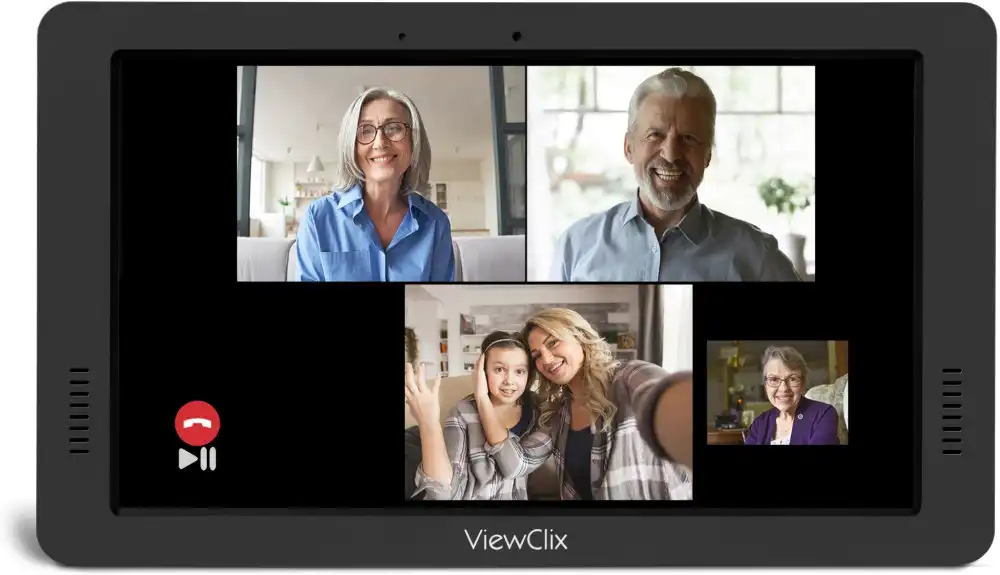 Prioritizing privacy for your family.

Only approved friends and family can video call and share with the frame.

Video calls are encrypted and never recorded.

Sleep Mode can be set for the frame to turn off and turn on at certain times.
Smile-Inducing Features
Whether it's watching video clips of grandchildren or a live stream of a church service, ViewClix brings happiness to your senior's life.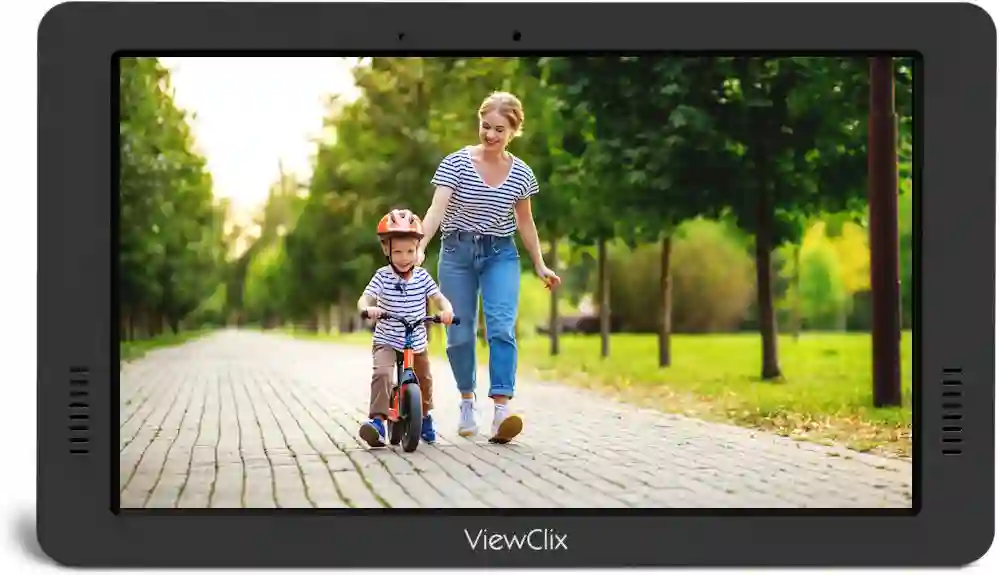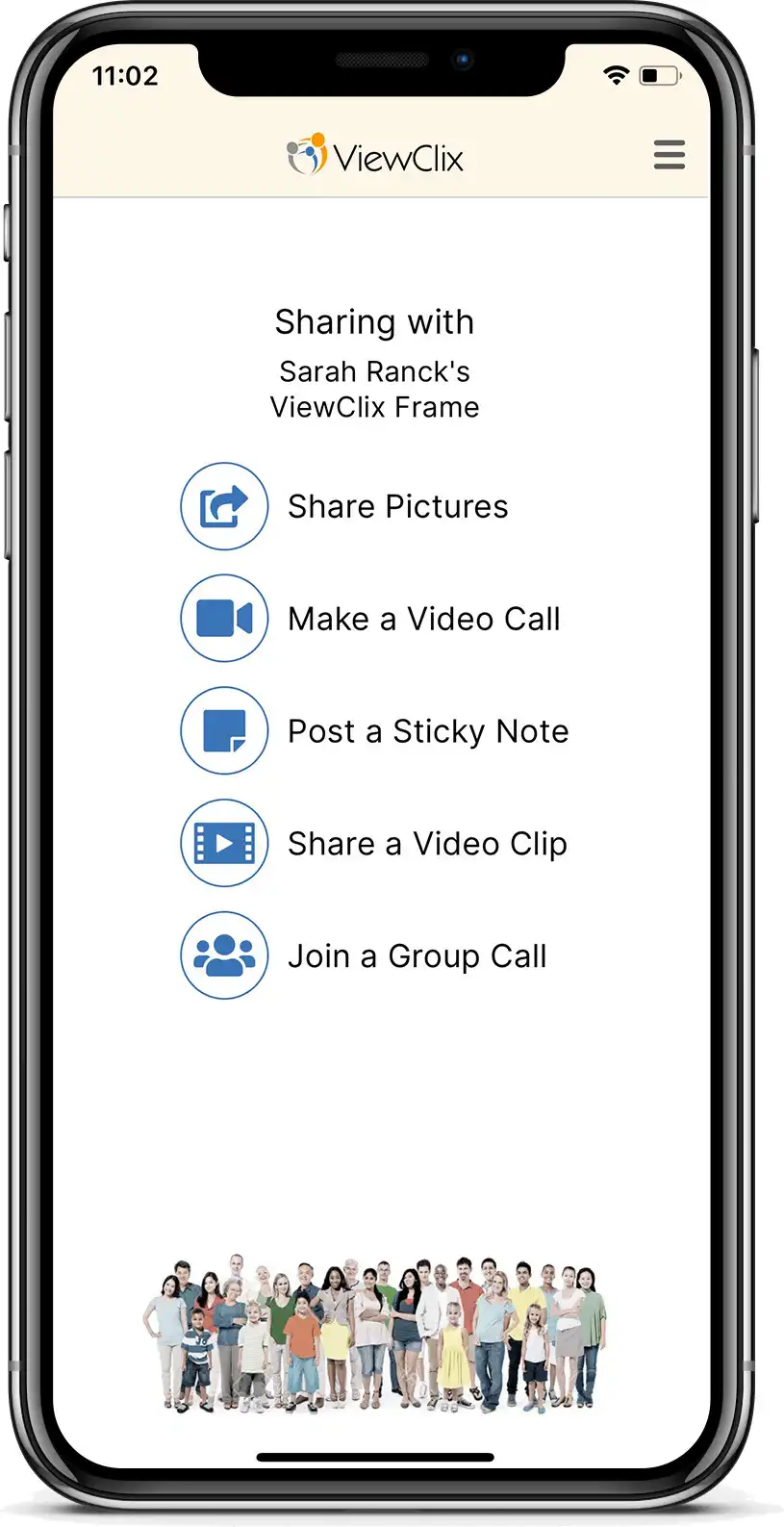 Near or Far, Connect from Anywhere
For the first time, receiving photos, videos and connecting via video calls is possible for all seniors. Family and friends can connect with the ViewClix frame using our free ViewClix Mobile app.
Choose the ViewClix frame that's right for you.
ViewClix 10/e
Calls, photos, video clips, and sticky notes
all on a 10.1" display
Learn more
ViewClix 15/e
Calls, photos, video clips, and sticky notes
all on a 15.6" display
Learn more