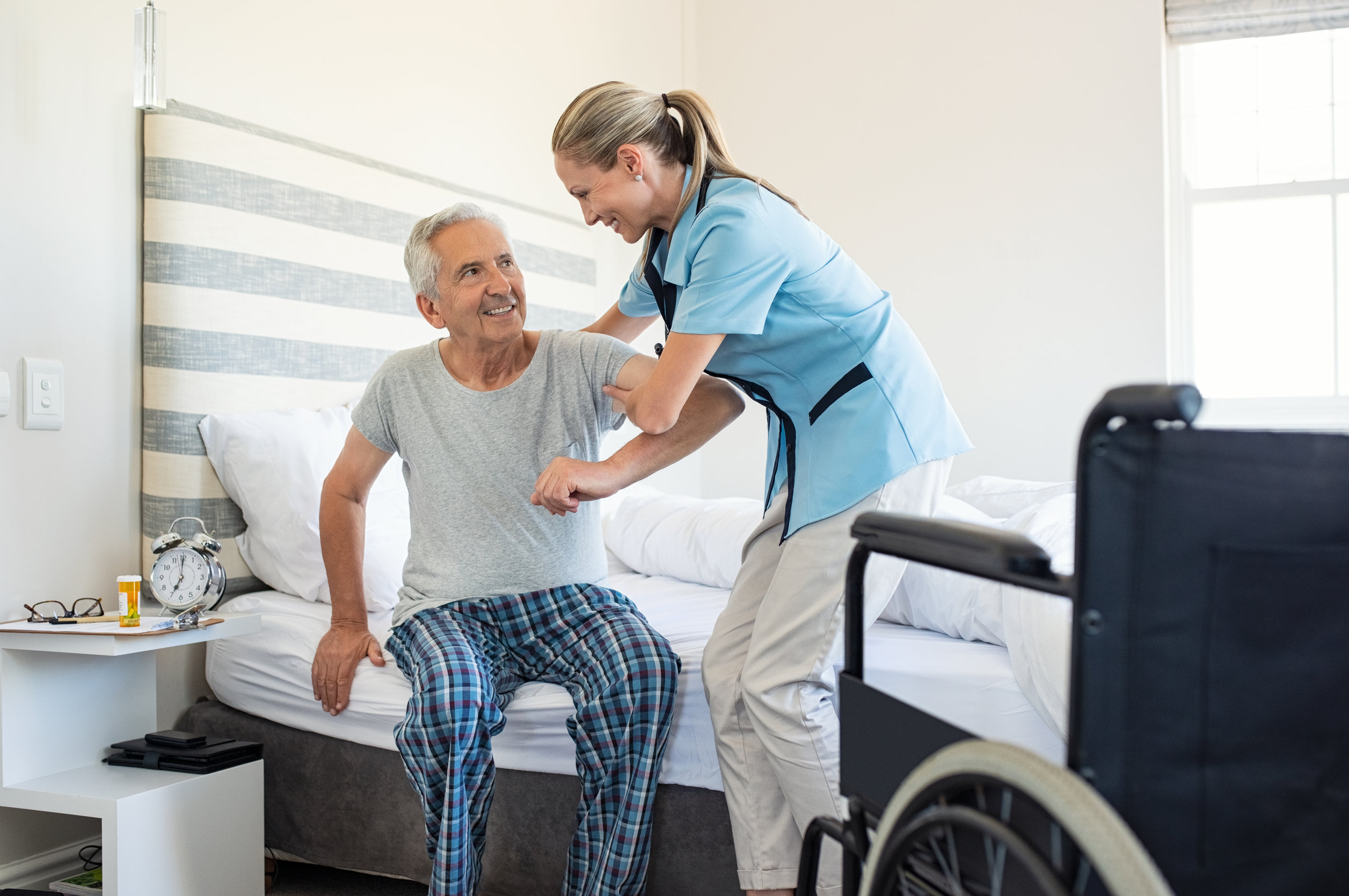 Nov. 19, 2021
ViewClix tips
This is Part 2 of ViewClix series on hiring a caregiver for your senior loved one. Read Part 1: When to Hire a Caregiver
You've decided that you need to hire a caregiver for your senior loved one, but now you're wondering where to start and what to ask. Caregivers can be hired independently or hired through an agency. Both have pros and cons, but the questions to ask either an independent caregiver or an agency are similar.
Important: Before you starting lining up interviews, you need to create a list of what you and your senior need from the caregiver. This will help you stay organized and make sure they receive the care required.
Below are ideas for creating your care list:
Do they need special medical care or medication management?
Do they need help showering or bathing?
Do meals need to be prepared? Are there any special allergies or diets to consider?
Do you need help with home cleaning?
Does you senior require transportation? Do they have regular doctor's appointments they need to be taken to?
If you find yourself struggling to put together a list, sit down and write out everything that you currently do for your senior loved one. List these tasks as daily, weekly, or monthly.
Now that you have your list, you are ready to start interviewing independent caregivers or agencies.
Below is a list of questions and information to ask for, to help you with your interview process.
Ask for a list of care services that they offer. Also ask for a list of care services they do NOT offer.
This will allow you to compare your list of need to their services. This will also help you avoid any surprises. For example, some agencies do not allow their caregivers to provide transportation
What are you paying for exactly? Do some services cost extra?
Independent caregivers can provide more leniency, but be prepared to file payroll taxes and other employer reporting responsibilities. The good news is, there are many online services that can help with these filing requirements.
What is the caregiver's previous experience and what certifications do they have?
If your senior needs medical care, this may require the caregiver to have completed certifications.
Always ask for references!
For agencies, what training does the caregiver have to complete before being assigned to a family?
What reporting will they provide and will they leave a report on what they did each day?
Both independent caregivers and agencies should create a Care Plan with you. These plans can change over time, so it's important to know when each Care Plan is revisited and when a new plan is created.
For agencies, what is the process if you are unhappy with the caregiver assigned? Do you have a direct contact to the caregivers manager?
Hiring a caregiver can be an intimidating process and you may have to go through a few caregivers before you find the right fit. Always remember that you are the customer and you are paying the bills. When you find the right person, they will become apart of the family and it will be a rewarding experience for everyone. You'll wonder how you survived without them.
ViewClix frames are the best way for families to stay in touch with their senior loved ones and can be a great assist to caregivers. The frames will allow families to stay connected with their senior and build strong bonds. Building these relationships will improve your senior's quality of life and bring them happiness.

Cathy Ranck was an in-home caregiver for over a decade with multiple families. She has an intimate knowledge of the do's and dont's of senior caregiving. Her caregiving experience has been critical in the design of ViewClix frames, allowing them to be senior and family friendly. She still works with seniors daily and has a personal goal to spread joy and love to seniors.

If you or someone you know has questions or needs guidance with senior care, please do not hesitate to reach out: help@viewclix.com

Order your ViewClix frame today and start building your connection with your senior loved one: https://viewclix.com/shop/