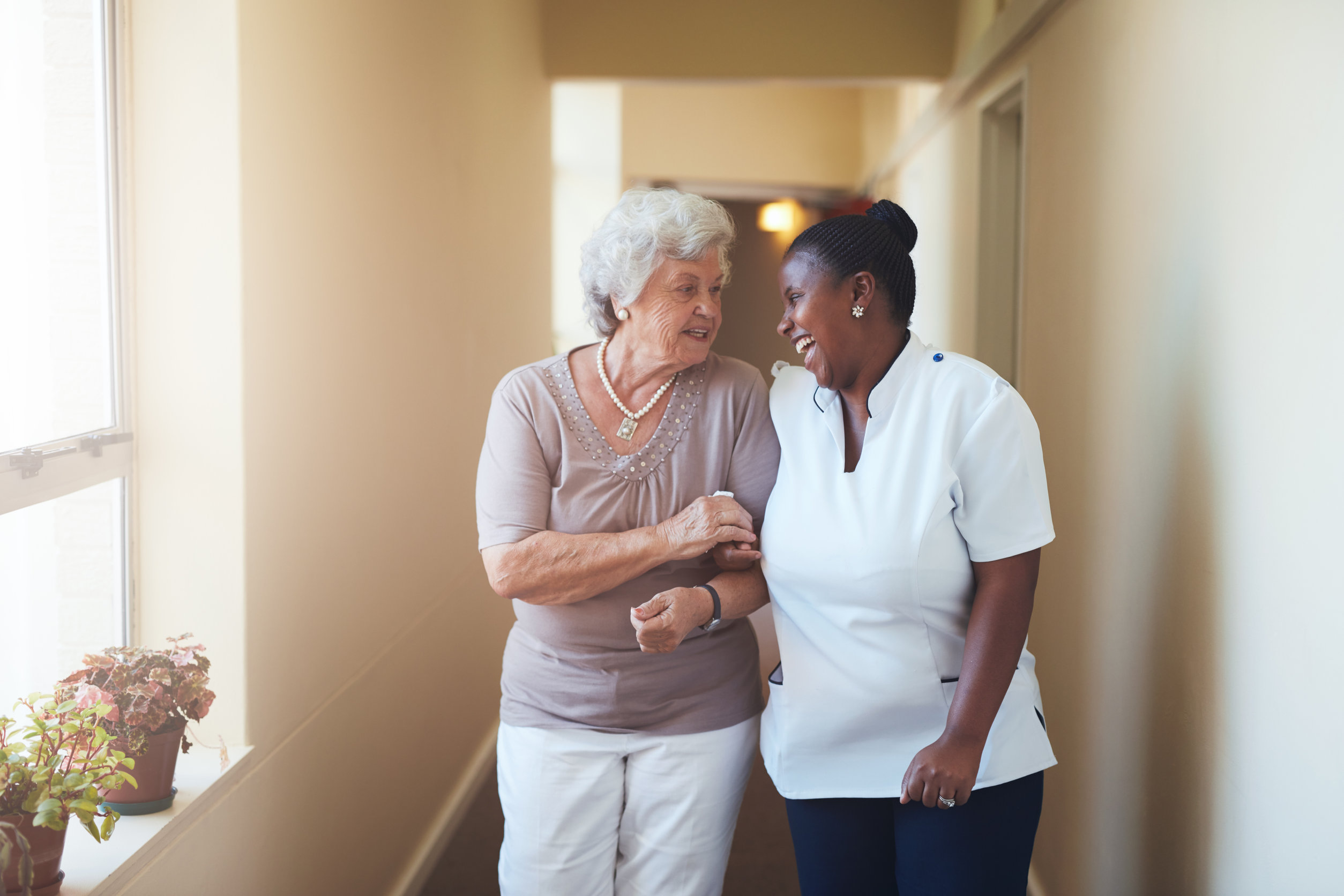 March 3, 2022
Senior Living Tips
This is Part 3 of ViewClix's series on hiring a caregiver for your senior loved one.
Read Part 1: When to Hire a Caregiver
Read Part 2: What to ask When Hiring a Caregiver

You've found a caregiver for your loved one and you may be feeling some "first day of school" anxiety and this is OK! This will be a new experience for both of you and there will be some bumps along the way.

The interview process will have allowed yourself and the caregiver to know some background information, but now it's time to get into specific details. From our Step #2 you have a care list for what you and your senior need daily. This list will adapt and change, so it's OK if you forget a few things. Your list will also look different if you are local versus if you are out of town. You'll go through this list with your new caregiver and you'll create a Care Plan.

The Care Plan will have intimate details of what your loved one needs and what the expectations are of the caregiver. Your Care Plan will be fluid, so on this first visit make sure to schedule Care Plan follow ups. We recommend revisiting the Care Plan monthly.

Your caregiver should be providing you with at least weekly reports on what chores were done, what activities they did together, and if they are noticing any changes with your loved one. Reporting is an important aspect of caregiver success and should not be viewed as an afterthought.

With your Care Plan in place, it's now time to start slowly transitioning in the caregiver. Starting with small tasks and visits is a great way for your senior to get comfortable. These first few visits are also a great time to have a ViewClix video call with your senior loved one. This will give them assurance to know that you can still reach them.

If possible, start with small tasks like fixing meals or daily exercises. Maintaining a schedule will be important for your senior and will lead to them becoming more comfortable and familiar with their new caregiver. The caregiver will eventually become apart of the family and you'll wonder how you ever lived without them!

ViewClix frames are also great for caregivers and families can add them to the Share List. They can communicate with the senior that they'll be stopping by soon. Scheduling Sticky Notes is a great way for the caregiver to set gentle reminders for the senior.

ViewClix frames not only provide the families the features necessary to stay in touch but also the features caregivers need to stay connected with their clients. The ViewClix frames will provide your senior, their caregiver, and yourself peace of mind during this transition time.
Cathy Ranck was an in-home caregiver for over a decade with multiple families. She has an intimate knowledge of the do's and dont's of senior caregiving. Her caregiving experience has been critical in the design of ViewClix frames, allowing them to be senior and family friendly. She still works with seniors daily and has a personal goal to spread joy and love to seniors.

If you or someone you know has questions or needs guidance with senior care, please do not hesitate to reach out: help@viewclix.com

Order your ViewClix frame today and start building your connection with your senior loved one: https://viewclix.com/shop/