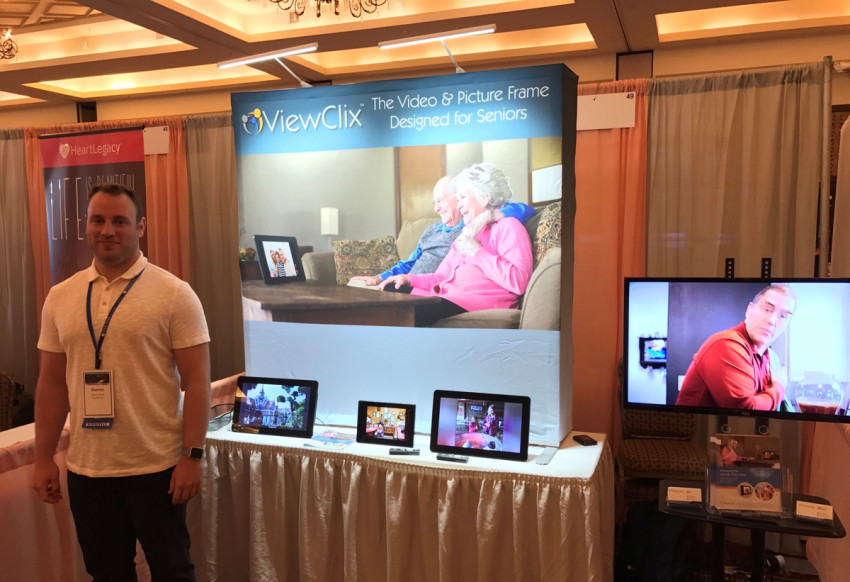 Aug. 4, 2017
Company news
The ViewClix team attended the recent Florida Senior Living Conference in Boca Raton, Florida. At the show, attendees were able to get an up close look at the ViewClix Smart Frame in action. They were able to see the slideshow display pictures as well as test out the video call features.

Additionally, the ViewClix team was able to meet with Senior Care professionals and learn more about the field, as well as research what Senior communities need from developing technologies. ViewClix will be working not only with individuals but entire senior communities in the near future.

Look to our Facebook for updates on upcoming Senior Living conferences and trade-shows ViewClix will be attending.