April 27, 2022
ViewClix tips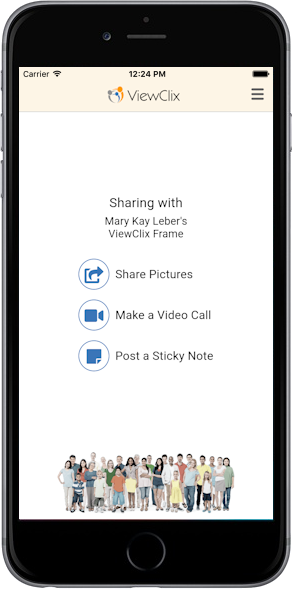 A single photo can cause a flood of memories to come back to us: where were we? who were we with? what was the special occasion? A photo can awaken our senses: we smell the ocean air or hear a loved ones laugh. Being able to look at photos not only connects us to our past but can invigorate our present.


ViewClix frames are the easiest way for families to share photos with senior loved ones. Family members can share photos from anywhere with just a few clicks. They can share using the free ViewClix Mobile App for Apple and Android or share from a laptop/desktop computer user our website Member Portal (viewclix.com/members). On the go or at home, ViewClix makes sharing memories simple.
Shared Photos will display within minutes to the senior's ViewClix frame without them having to press any buttons or learn technology. With the hassles, seniors can just enjoy the pictures.
Captions can be added to give the senior references like who's in the photo, the location, or the date the photo was taken. This allows families to maintain a deep and powerful connection with their senior. These connections are critical as we age and lead to a better quality of life. Often with ViewClix, family members will scan old photos that might've been forgotten.
While other photo fames may limit the amount of photos that can be shared, with ViewClix, families can share UNLIMITED photos. We also do not limit the amount of users that can share with the frame and families can invite UNLIMITED friends/family to the frame's Share List.

ViewClix is the easiest and preferred choice for families looking to share photos with their senior loved ones. Don't wait and order your ViewClix frame today: https://viewclix.com/shop/