Our Story
The idea for the ViewClix solution arose from the experiences of one of our founders, Rob Ranck, who wanted to stay close and be in touch more frequently with his senior parents - but they were located at opposite ends of the United States, 3000 miles apart.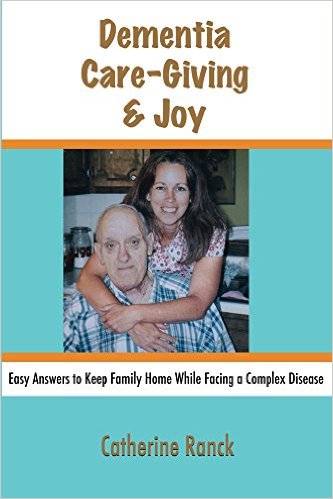 With 20+ years experience in senior caregiving, Cathy Ranck gives us invaluable insight in making ViewClix great for seniors and families. Upon request, a free copy of her book is included with the ViewClix Frame.
Since his dad had a notebook computer, Rob and his family tried video calls using Skype. That worked OK for a while, but too frequently, there were issues with setting up the calls ("Son, which button do I click?") and if something went wrong with video or audio during the call, things were way too confusing. Unfortunately, Skype calling eventually became impossible due to his dad's dementia and because Rob's mom wasn't very familiar with using a PC. Rob bought them an iPad but was surprised when that didn't make things any easier.
After that, Rob tried a digital picture frame with built in Wi-Fi, with the idea of being able to easily share pictures with his mom. (Rob can't remember how many times his mom asked, "Could you send more pictures of the family and especially the great grandchildren?"). But once again, the products and accompanying software just weren't made for seniors that needed a simple, plug-and-play solution. Rob had to do a bunch of tinkering to enable family members to easily send photos to the picture frame.
And that's where ViewClix comes into the story. Given Rob's experiences and frustration, we were intrigued by the opportunity and founded the company to begin working on a solution. Together, we have many decades of experience with large companies (such as AT&T, Intel, and IBM) but we've also "been-there-done-that" as entrepreneurs with small technology start-ups. Plus,one of our founders has worked professionally for more than 20 years to provide caregiving to seniors!
Creating the easist-to-use solution that connected everyone in the family to the seniors they love wasn't a trivial undertaking. Despite many challenges, we're grateful that all of our prior experience in developing software and hardware for many communications and computing products has enabled us overcome all of the technical hurdles. It turns out that making a product and service that's reliable and easy to use requires hiding a lot of complex software "under the hood."